Oct

24
Tags
Related Posts
Share This
Supernatural 9.03: Damning with faint praise.
This is my gif so far for Season 9:
It could have been worse!  
What I have to say is basically along the lines of "It was better than I expected!" and "I actually liked some stuff!" and "There was SOME rape-y stuff, but…I guess at least it wasn't racist?"
Faint praise such as this  ("Hey, I wouldn't watch it again, but I guess it didn't completely suck!") may not seem so great, but you have to remember this episode came from Eugenie Ross-Leming and Brad Buckner, who brought us such episodes as "The Racist Truck" and "Black Woman in a Dog Collar" and "Turns out Hell is a Haunted House!" so that actually is quite high praise indeed. 
Suffice it to say, my standards are low these days. I'm currently at the top of the cycle of Supernatural watching: 
Having cycled through all the Requisite Phases, I'm now, like:
and
Let's dive in! 
1. "I'm No Angel" is basically about Cas' journey being human for the second, oh and WAIT wasn't he like a married amnesiac for like a year in a season seven? VERY, VERY FIRST TIME. 
I joke, but really, even though it's objectively quite stupid that Cas would be like "What is toothpaste?", etc. etc. etc., I get they're doing a "Being Human" story, and that involves starting from scratch. And I actually enjoyed a lot of the details of Cas' journey, and I was glad they didn't play it all for laughs. In fact, it's surprisingly moving in places, mostly because Misha Collins acts the shit out of it. 
Basically, on his way to find Sam and Dean in their Magical Men of Letters Bunker, Cas is a homeless person: he sleeps in shelters and homeless camps, all the while dodging Fallen Angels who Wish to Smite Him. 
It might seem a bit extreme that he's homeless, but if you think about it: dude has no money, doesn't know how to drive, etc. Crossing the country is a big job (which is makes all the more douche-y that Dean and Sam were like "Eh, he'll be fine!" but I guess they have had their own stuff to deal with). 
Though the commentary on the homeless isn't exactly subtle (Cas reflects on how wasteful it is that humans throw so much away and "I've found that those with the least to give are often the most generous"), it works because…
<
2. We meet the new Big Bad Angel, Bartholomew.
Things that are sort of clever about this: the Angels are using televangelists to recruit people to "volunteer" to be Angel Vessels. The parody of Pat Robertson et al isn't exactly subtle (these writers don't do subtle), but I'm all for mocking televangelists so whatevs. 
Despite working with humans, Angel Bartholomew barely conceals his contempt for humanity in a nicely smarmy way. 
We see a human enthusiastically volunteer to be a vessel, only to explode almost right away after the angel "enters" her. As Bartholomew explains to the shocked-and-covered-in-blood televangelist, not all humans are designed to be vessels (making it all the more unlikely that Ez is ever gonna wanna leave Sam, hint hint). You do have to feel sorry for these people: they're like "Oh cool! Angels!" only to realize that in this universe, angels are dicks. We also have a nice little scene with Cas and a woman in church to note that faith is different for everyone, regardless of whether angels are dicks, which is nice and balances out the religion-critique. 
Things that are stupid about this. Okay, yup, so angels are now officially the new Leviathans/Demons. We even see the angel "possession" as a cloud of white smoke, looking exactly like a demon cloud, just another color. Subtle! 
Plus, we've got a smarmy, corporate style Evil Boss  in nice suits who is ice-cold to his "employees" and treats humans with contempt. So…just another version of Leviathan Boss Dick Roman and/or Crowley? Check, check. Yawn. And sorry, sir, but Crowley and Dick did it better. At least we've got Abaddon as another Big Bad this season, so it's not all resting on Boring Bartholomew.
3. Rogue Reapers again! Oh, yay. 

In The.Worst.Episode.Ever., penned by these same lovely folks, we learned that there were Rogue Reapers, who could do pretty much anything–Wanna go to Hell? To Purgatory? No probs! Call a Rogue Reaper! ROGUE REAPERS CAN DO ANYTHING.
They're back in this episode: when Castiel smartly gets a tattoo to ward off angels, Boring B. hires some Rogue Reapers to go after him. We learn that Rogue Reapers have bodies 'cause they possess folks, just like Angels and Demons (possession: everyone's doing it!). Otherwise, in this episode Rogue Reapers basically act like angels: they are killed by angel blades like angels, are dicks like angels, basically ARE angels…except they're not. 
Whatever. 
Hey, it could have been stupider!
4. EzSam flips in and out of Sam. 
As you can see here and here, Ez pops up in this episode, flashing blue and helping out when the occasion requires. Dean sucks at lying to cover it, and even seems to be getting used to calling upon Ez for help when needed. 
No way this can go wrong! 
5. The sex question. 
Cas loses his virginity in this episode, if we disregard that whole "I was married while an amnesiac" thing that we're clearly not supposed to remember. 
He hooks up with a nice lady, April, when she SEES HIM DIGGING THROUGH THE TRASH OUTSIDE HER APARTMENT AND THEN INVITES HIM INTO HER HOUSE AND HAS SEX WITH HIM WITHOUT MAKING HIM SHOWER OR BRUSH HIS TEETH FIRST. 
Hot! 
Okay, I have to confess, that earlier in the episode I thought to myself "I'd be nice to Hobo Cas! …Probably because he looks like Misha Collins though…" and then I felt bad for being shallow. 
Regardless, picking up a hobo and not even making him shower before doing it with him is on a whole 'nother level. 
Of course, it turns out she's a…DUN DUN DUN…ROGUE REAPER! And she tortures Cas and kills him.
Dean and Sam come to the rescue and stab Rogue Reaper April  but it's too late: CAS IS DEAD! But then Ez pops out of Sam and EzSam soul-fists Cas and heals him and Dean lies badly to cover it and eventually Sam's going to wonder why he gets "knocked out" every fight scene, right? 
 Meh. Probably in time for the mid-season cliffhanger? 
6. Dean Winchester is the worst BFF ever. 
Cas is back at the bunker with Sam and Dean and he's happy and eating burritos and enjoying the water pressure and everyone's smiling for .5 of a second, so OBVIOUSLY EVERYTHING IS GOING TO GO HORRIBLY WRONG. 
Cas is like "I HAD SEX!" and Sam and Dean are like "HIGH FIVE BRO DID YOU USE PROTECTION?" CAS: "I HAD THE ANGEL BLADE–" HAHAHAHAHAHAHAHAHAHAHAHAHAAHAHAHAHAHA GET IT? NO DO YOU GET IT?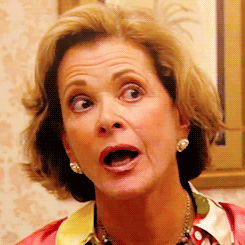 More on that in a minute. But then Cas leaves the room, and EzSam flashes blue and is like YOU HAVE TO TELL CAS TO LEAVE, DEAN. It's actually quite awful and manipulative: "I will leave Sam and HE WILL DIE UNLESS YOU TELL CAS TO LEAVE!"
And then Dean DOES. Dean is like, "Dude, can we talk?" and Cas is like, "Sure, dude, I love our talks <hearts in eyes>" and Dean is like, "You gotta bounce" and Misha Collins makes this face and it's all very sad. 
Burrito? 
And because we've just spent the whole episode with Cas, we know how bad it can get "out there" and how much little things like burritos and good water pressure and FRIENDS mean. 
Sniff. 
Curious as to how fans reacted to this scene, I went online and Internet was like: DEAN SUCKS AND IS THE WORST WHAT IS HAPPENING DEAN AND CAS LUV EACH OTHER NOOOOOOOOOOOO CCCCCCCCAAAAAAAAAAAAAAAAAAAAAAASSSSSSSSS <WANKS SELF TO DEATH> and I was like:
Gif from here.
Here's the deal: what Dean did was douche-y. But it was clearly supposed to be douche-y. That was kind of the whole point.
It's why I'm tentatively okay with the whole EzSam thing: what Dean did to Sam sucks. But it's clearly supposed to suck, and is obviously going to have consequences. We see those consequences starting now. So all those people who were like "BUT DEAN GAVE THAT SPEECH ABOUT FAMILY AND NOW HE JUST KICKS CAS OUT? WHAT THE FUCK?": that's the whole point. Dean has morally compromised himself with the EzSam situation and put himself into a very vulnerable position. We see him now have to further morally compromise himself to keep it going. It's basically like Sam and Ruby and the demon blood: for the first time it's Dean who's taking the "Road to hell paved with good intentions." 
I'm okay with characters acting douche-y if they are supposed to be seen as douche-y. My problem with the whole Sam thing last year was that he WAS SUCH A DOUCHE and yet the show kept suggesting we should SYMPATHIZE WITH HIM because he…likes birthday cake and organic apples or something? However, I think it's fascinating when characters to do very wrong things for understandable reasons…and it's actually kind of relief to be mad at Dean for once. Usually it's Sam or Cas taking this kind of road. 
I do wish the characters could be hang-out-y and chill in the bunker for more than .5 seconds, but I can see what they're doing here and I'm okay with it. Meaning, I'm not okay with Dean doing what he did, but I'm okay with it from a storytelling perspective. 
So, you know: 
 At least why know WHY he's being a douche?
7. Imagine you're a nice waitress called April. 
"Imagine you're a deer…" Wait, no. Imagine you're a lovely girl called April. You live in Detroit and you're a waitress. You don't have much, but you do have a small apartment to call your own. You're generous to others when you can be. 
Maybe I have a  sick mom! Or a sick little brother! OR OTHER HUMANIZING DETAILS!
THEN ONE DAY A ROGUE REAPER TAKES OVER YOUR BODY. 
And what does the RR make you do? Have sex with a hobo. 
Eatin' out of the trash…
Now, granted, this hobo is really quite hot. Nevertheless, no one asked you if you wanted to have sex with Hot Hobo. You could be internally screaming, "NOOOOOOO! He just ate out of the trash! At least make him brush his teeth first!" but it wouldn't matter. Your body is not your own. 
But okay, so you had some sex with a Hot Hobo, but that's it, right? Fucked up and rape-y, but at least it-
OH NO NOW SHE'S MAKING YOU TORTURE AND KILL THE HOT HOBO! 
Even worse, right? However, Hot Hobo's friends bust in and save Hot Hobo. They stab and kill you in the process and don't even think twice about it, but: fair enough. There may be no way to get the Rogue Reaper out of your body. You might be dead already. At least you are released from the torment of having your body taken over and used against your will. 
Then Hot Hobo and his friends get together to talk about what happened. As people who have faced lots of loss, whose job it is to "save" people, you expect Your Heroes would pour one out for you, a nice girl who died. And it turns out Hot Hobo is new to being human, and just starting to appreciate how difficult it can be and how fragile human life is. So you'd think he'd be like, "I'm sorry for that poor girl April WHO GOT RAPED AND DIED." 
Nope!
Instead, this is what he says: "Heh, I HAD SEX WITH HER!" 
And his friends are like, "Uh-oh, HOPE YOU USED A CONDOM!" 
Yes, I'm harping on the vessel issue again. 'Cause here's the thing: a huge point of this episode and the WHOLE ARC THIS SEASON is that it's CREEPY AND WRONG to use someone's body as a disposable vessel. We see EzSam take over from Sam at will and make manipulative demands. We see Douche-y Angels try out humans as vessels and not give a damn when they explode in order to illustrate how said Douche-y Angels are villains. 
Yet, somehow, we're not supposed to care about April, or about the other Rogue Reaper vessel that Dean and Sam torture and kill? (Yeah, that happened too). 
I just don't get it. It's like "ONLY CARE ABOUT VESSELS SOMETIMES BUT NOT OTHERS"? 
Maybe we're just supposed to chalk it up to the wreck of destruction that Sam and Dean leave behind them. Like, these kind of causalities are the cost of doing business for them and it's fucked up that they don't care about it anymore? 
I get that they can't wring their hands over every demon/angel/reaper meatsuit or the plot could never progress, but…it bugs me. I'd be content to ignore it if they weren't driving home that VESSELING SUCKS in every other part of the storyline. Except when it can get a cheap laugh? 
My solution, as always: Jimmy, Adam "Still in Hell" Milligan, Kevin, and the ghosts of all the vessels Sam and Dean have killed team up to become the Ultimate Big Bad Gang and beat the shit out of Sam and Dean. Slogan: There will be Peace When We're Done, Bitches! 
I'd include Cas, but he's homeless and got kicked out the bunker and look at his faaaaaaaaace:
Next week: A Charlie episode! Huzzah. And the Wizard of Oz thing looks cool, though the Wicked Witch looks really stupid. So, you know: